2015 Chrysler 300: Best Quality Sedan on the Market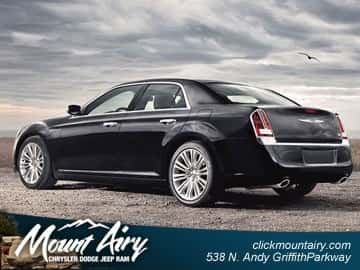 This year J.D. Power's 2015 U.S. Initial Quality Study ranked the 2015 Chrysler 300 highest among large sedans. How did they come to this conclusion? Well, they actually created this ranking from the responses of over 84,000 owners (based from the first 90 days of ownership) of the 2015 Chrysler 300. The 300's updated look and quality driving performance have paid off, as drivers and critics alike are overwhelmed with the new and improved sedan.
Chrysler fans are not surprised by the high praise for the 300. Its success has been inevitable from its creation—a big, bold luxury sedan that has been engineered to last, and it comes with a surprisingly low price tag.  What more could you possibly want in a car?  And each year, they keep getting better. For example, consider a few of the 2015 model's upgrades: it comes as a newly designed eight-speed automatic, offered in either V-6 or V-8 sized engines. The large wheelbase allows for a softer, more comfortable ride. And its smooth angels and smart shape keep it looking substantial, but also allow it to fit nicely in tight spaces.
After driving the new 300, I was impressed with how quiet and smooth the ride is. How much power and pick-up it has. But what stood out the most to me is its interior cabin. The color schemes consist primarily of dark shades— except for the Platinum models, which can come with cream-colored inlays, door panels, and steering wheel. The wood trim and stitched leather dash add much in way of aesthetics and feel, while the soft surfaces allow for easy cleaning and care. Once inside, it's difficult not to get excited. Everything from the lighting, down to the floor panels have been made to add to the driving/riding experience.
It's clear that through superior design and performance, the 2015 Chrysler 300 has proven itself as one of America's best luxury sedans. Check one out today.
-Andrae Bergeron