2015 Dodge Charger: A Muscle Car From the Future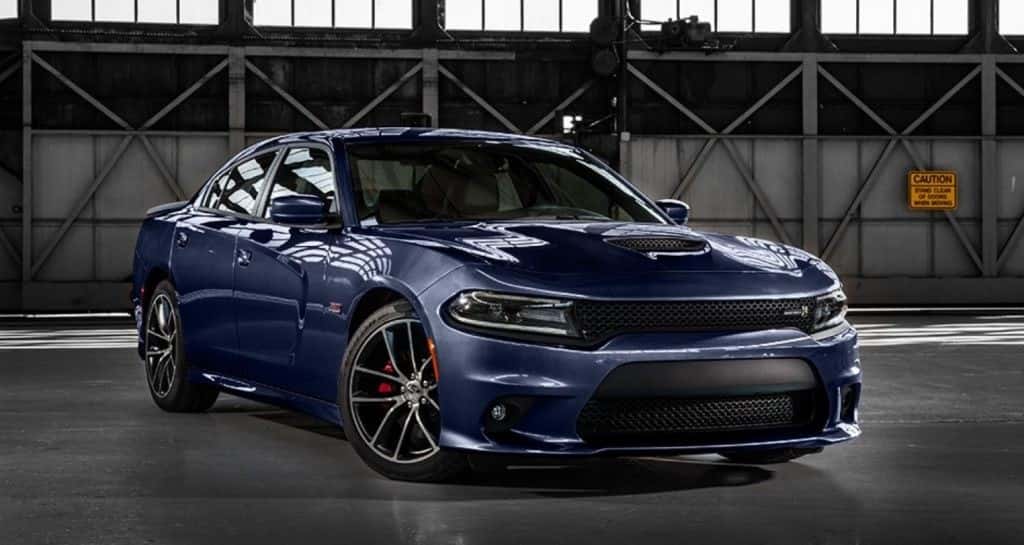 Initially the Dodge Charger, like the Ford Mustang, was made as a sporty muscle car at an affordable price–it was powerful, fast, cool.  Today's model has taken these standards and built upon them, updating to the needs of the modern driver.  It has slightly backed away from the muscle car style to create a modern, sleek version of its original self.  Don't get me wrong, the 2015 Dodge Charger still maintains its tough exterior, just in a way that feels more like a muscle car from the future.
The 2015 model features five different trim levels to create a vehicle that meets anyone's needs.  It comes as the SE, SXT, and the R/T– and within each trim level there are various options to choose from, allowing you to pick and choose on an incredibly minute level.  But regardless of wich trim you end up choosing, you are guaranteed a quality ride and that venerated muscle car feel.
At first glance, the new Charger seems to be sleeker and more tightly knit than last year's model.  The front hood has been lowered, beveling downward and over the front, spilling in symmetrical shapes.  The front and back-ends have been blunted, giving it muscle and sharp contrast.  And the rap-around LED light really makes it glimmer.
Inside, the Charger is spacious with metallic accents and smooth surfaces.  It comes with a 7-inch thin film TFT screen set up for 3-D navigation, and plenty of apps.  The dark tones and ergonomic designed seats, combined with a top-of-the-line engine that allows for quickness off the line and tightly hugged curves, create the optimum riding experience.
I recommend that you take some time, find which trim level best fits you and your driving style– but not before you test drive one.  That, I recommend you do right away — you won't be sorry you did.
by Andrea Bergeron,
CCP Web Design Staff Writer