2016 Jeep Grand Cherokee: Not Your Typical Family SUV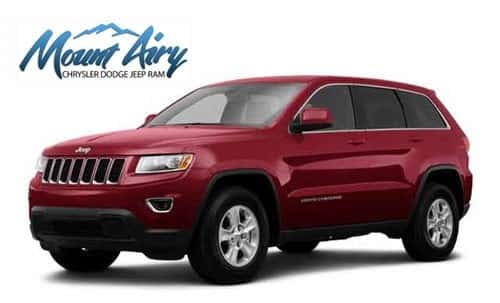 The 2016 Jeep Grand Cherokee from its first creation established itself as a durable vehicle with finesse. Year after year, with each new model, it evolved stronger and more luxurious inside. The Jeep Grand Cherokee became a family vehicle that could actually take you and the family off the beaten path if needed. Its smooth ride and expert handling have won drivers over for years, and the new 2016 model continues this impressive streak of quality and comfort.
This year's Jeep Grand Cherokee Model is bold and full of style. The exterior is slim, less intrusive than years past, but there's still plenty of presence and space. The shape incorporates more curvature along the side panels that flare out to wrap around the back and house the LED taillights. Also, the front bumper and grille are less prominent than in the past, giving off a much stealthier, sporty look.
The interior is smooth and soft with clean lines throughout. There is real wood trim added this year on the dash, doors, and steering wheel, an excellent, yet small detail that adds a feel of authenticity inside. Up front, the middle console offers more than enough arm-space for both driver and passenger. The dash softly wraps itself around the front moving downward to tuck itself under and provide great leg space. And even though the Grand Cherokee is a little slimmer, there is still room in the back to stretch, relax, and enjoy the comfortable ride.
As far as performance goes, the 2016 Grand Cherokee does very well. At its base level, it comes with a 3.6-liter, V-6 engine, and it just gets better at each new level, you can even opt for a 5.7-liter Hemi V-8 engine!
The all new 2016 Jeep Grand Cherokee is here and it is sure to impress, no surprise for Cherokee fans. Find it at Mount Airy Chrysler Dodge Jeep Ram, right off the highway on North Andy Griffin Parkway, Mount Airy NC.
By Andrae Bergeron
CCP Web Design, LLC Writer
Mt. Airy Chrysler Dodge Jeep Ram Contributor