Best Back To School Cars: New vs. Used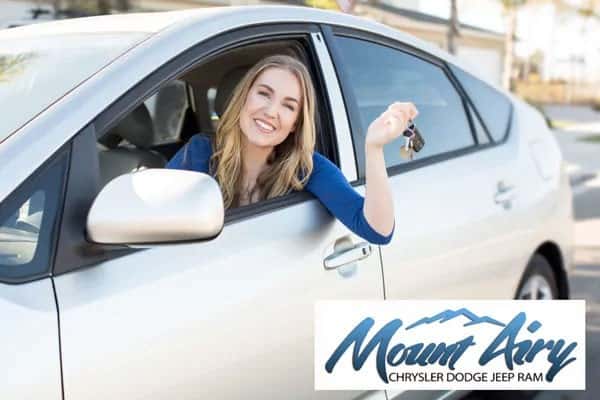 Before you buy your next back to school car, you should know that there are benefits to buying new and used. And at Mount Airy Chrysler Dodge Jeep Ram we have plenty of options for each, whether you want a small sedan or a large SUV.
As the beginning to the school year fast approaches, you need to decide on a vehicle. You need something safe, reliable, and good on gas. But should you buy new or used? Let's look at some of the benefits to each.
The biggest draw to going used is price. Buying a used car is most often less expensive than buying new, especially for smaller sedans like the Dodge Dart or the Chrysler 200. Both are wonderful options for driving back and forth to school, and both have price tags that drastically drop once they are used. Another reason to buy used is the rate of depreciation. Though cars typically continue to depreciate year after year, the biggest decrease in value takes place as soon as you drive a new car off the lot. So buy purchasing a used car, you are getting a vehicle that has already experienced its most drastic depreciation, and on someone else's dollar.
On the other side of this, the draw to buying your back to school car new is the warranty. Especially for those of you with longer drives, a new car comes with the peace of mind that you will be covered if something goes wrong. And, buying a 2016 Dodge Dart or Chrysler 200, you will be able to pick and choose specific features and trim styles to make sure you get exactly what is best for you. Another plus to buying new is you have more options for financing. Mount Airy Chrysler Dodge Jeep Ram provides excellent finance options, particularly on small sedans.
From Bristol, VA to Winston-Salem, NC, Mount Airy Chrysler Dodge Jeep Ram has the best options of both used and new vehicles. Come on in today and find your back to school car.
Written by Andrae Bergeron