Jeep Wrangler Joins the Growing List of Hybrid Vehicles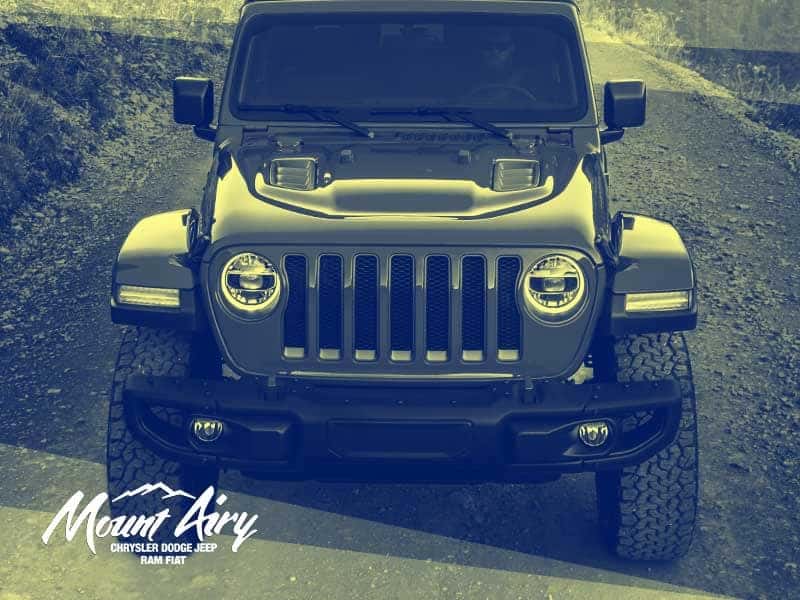 If you're a fan of hybrid vehicles but have been waiting for one with more power and rugged outdoor appeal to appear, than your time may have finally arrived. Fiat Chrysler Automobiles (FCA), makers of well-known car brands such as Chrysler, Dodge, Jeep, Fiat, and Ram, has confirmed plans to expand their line of electric hybrid vehicles to include the Jeep Wrangler.
FCA currently has one hybrid model, The Chrysler Pacifica, which offers a plug-in version for purchase. However, they have a lofty goal of offering as many as 30 electric hybrid models by the year 2022. As with other electric hybrid vehicles, the Jeep Wrangler will have an electric plug that is used for charging. Advantages to the hybrid model include a higher fuel economy and increased engine power. Current fuel economy is 18/23 miles per gallon. With the new Jeep hybrid model that economy increases to 23/25 miles per gallon. And while there is still speculation as to what type of engine will be used, many believe that some form of the Chrysler Pacifica minivan's 260 horsepower V6 engine will show up under the chasse, as the Jeep currently uses a similar type of engine.
So how exactly does a hybrid engine work to influence overall miles per gallon? As you may have already guessed, it works through the use of electricity. Where a traditional engine would have an alternator, the new hybrid Jeep Wrangler houses a powerful 22-horsepower electric engine in addition to the traditional one. This electric engine uses a 48-volt battery for all starts and stops of the vehicle. Housing an electric engine for this purpose allows the vehicle to conserve gasoline and raises the overall miles per gallon. The electric battery also has regenerative features so that every time you brake or coast, you're helping to charge the battery. So ideally, you're refueling the battery and saving gasoline all in one action. And while the exact number of miles the battery can run without assistance from the traditional engine hasn't yet been announced, it's expected to fall somewhere around the mileage currently being achieved by the Chrysler Pacifica hybrid, which comes in at an impressive 32 miles.  Not too shabby for a rugged, off-road vehicle like the Jeep Wrangler.
As you might expect, the overall cost is a bit extra for this upgraded feature. You can plan to pay about $3000 more for the hybrid engine and the required eight-speed automatic transmission that accompanies it. However, if you pair that cost with your overall gas savings and were planning on buying an automatic versus manual transmission regardless, you can expect to recoup your initial investment after around four years of ownership (This number assumes an average of 55% city driving).
Jeeps are made to be freewheeling, off-roading, hard-working vehicles so, of course, the biggest question that people tend to ask is, "Will I need to sacrifice ruggedness and power in exchange for a hybrid engine?" And the answer looks to be an emphatic NO. Everything you see on the jeep from the bumpers to the axles is still designed with an off-road adventure-driven owner in mind. The jeep still comes with the soft and hardtop and, as always, drivers still have the option to take the doors off or leave them on. Jeeps are also still crash-tested at the same standards as other cars to assure overall safety regardless of the conditions you're driving it in. You can also still count on the same firm ride as the non-hybrid and that an acceptable level of interior noise will be heard. Finally, as an added bonus, the new hybrid Jeep Wrangler can accelerate from 0 to 60 miles per hour in a mere 7 seconds. Not too shabby for a hybrid!
If you're in the market for a rugged off-road vehicle, we highly recommend you research and test drive the new 2020 Jeep Wrangler. With everything from reliable off-road capability to overall improved driving performance and gas mileage, now is the time to make the switch to hybrid. And when it comes to finding the right dealership for the job, Mount Airy Chrysler, Dodge, Jeep, Ram, and Fiat has you covered. Stop by to talk with one of our professionals and take a test drive today. We look forward to serving you!
Julie Mastbrook
Works Cited
"2020 Jeep JL Wrangler PHEV Plug-In Hybrid First Sighting!" 2018+ Jeep Wrangler (JL) News and Forum – JLwranglerforums.com, 2018+ Jeep Wrangler (JL) News and Forum – JLwranglerforums.com, 20 Mar. 2019, www.jlwranglerforums.com/2020-jeep-jl-wrangler-phev-plug-in-hybrid-first-sighting/.
Cantu, michael. "Jeep Wrangler Plug-in Hybrid on Track for 2020 Launch." MotorTrend, 17 Aug. 2018, www.motortrend.com/news/jeep-wrangler-plug-in-hybrid-on-track-for-2020-launch/.
Capparella, Joey. "2020 Jeep Wrangler Expands Engine Options with a New V-6 ETorque Hybrid." Car and Driver, Car and Driver, 15 July 2019, www.caranddriver.com/news/a28396620/2020-jeep-wrangler-new-v-6-hybrid-engine/.
Stocksdale, Joel. "2021 Jeep Wrangler Plug-in Hybrid Caught Undisguised." Autoblog, 20 Mar. 2019, www.autoblog.com/2019/03/20/2021-jeep-wrangler-phev-spy-photos/.
Wiese, Dan. "Jeep Wrangler Hybrid: Hybrid Is One More Step in Roughneck's Search for Acceptance in Polite Society." Stltoday.com, 26 Feb. 2019, www.stltoday.com/brandavestudios/jeep-wrangler-hybrid-hybrid-is-one-more-step-in-roughneck/article_4b45882a-39e3-11e9-a535-ef9f47897c9d.html.