Smart Tips for Buying a Car Amid Inflation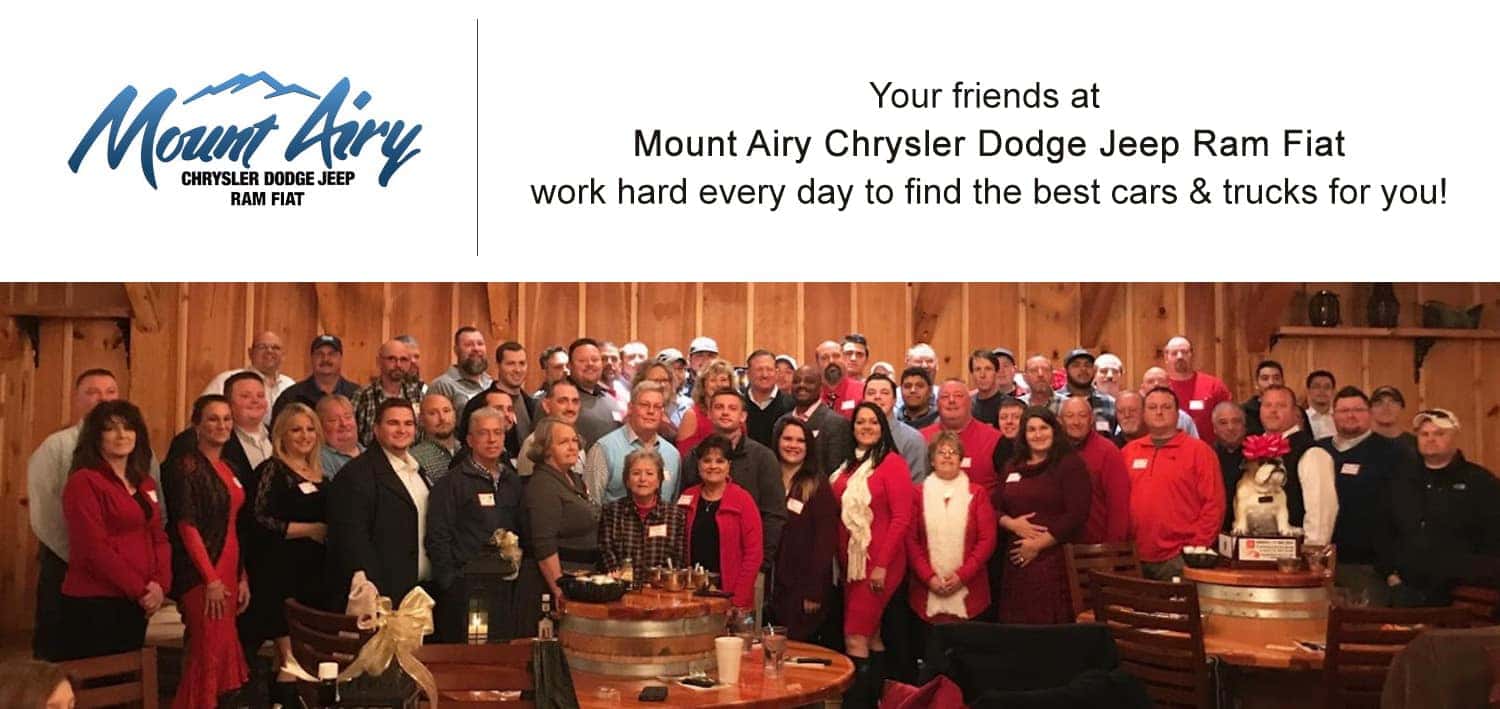 Thanks to inflation, the cost of vehicles has skyrocketed in 2022, and there are no signs of when the prices will come back down. Many car buyers are waiting until 2023 to make their next purchases, but without knowing if the economy will improve, waiting could be a gamble.
Besides, if your current vehicle is giving out or simply doesn't accommodate your lifestyle, you may not be able to weather the economic storm. Luckily, there are a few things you can do to ensure you get the best deal possible. Keep reading for information and tips on how to buy a car at the end of the year!
The Trustworthy GM Chrysler Brand
So, you need to buy a car in 2022, despite the state of the economy and record-high vehicle prices. Here are six reasons to turn to the GM Chrysler brand:
GM Chrysler cars are known for their reliability and long-lasting performance.
You can't go wrong with a brand that has been around for over 100 years.
All GM Chrysler models come with a warranty, so you can be sure your car will be taken care of.
The team at Mount Airy Chrysler Dodge Jeep Ram is dedicated to providing excellent customer service and helping you find the perfect car for your needs.
Whether you're looking for a new or used car, Mount Airy Chrysler Dodge Jeep Ram has something for everyone.
Buying a car is a big decision, but by choosing a GM Chrysler model, you know you're making the right choice.
McCorkle Has Avoided Premium Fees
Scott McCorkle and his team have avoided adding premium fees onto their new cars, unlike many other dealers. All of their new models are still priced at MSRP, ensuring that customers get the best possible deal. This commitment to customer satisfaction has made Mount Airy Chrysler Dodge Jeep Ram one of the most trusted dealerships in the state.
If you're in the market for a new car, contact our dealership today. We would love to show you what we have and let you take a few test drives!
How Can You Find the Best Deal on a New Car in 2022?
When it comes to buying a new car, there are a few things you can do to ensure you get the best deal possible. First, do your research and know which model you're interested in purchasing.
Once you've narrowed down your choices, it's time to start shopping around. It's helpful to compare prices from different dealerships and online retailers. You may also want to consider waiting for specific sales or promotions that can offer significant savings on your new car purchase.
Finally, it's always worth negotiating with the dealership to get the best possible price on your new vehicle. Let the salesperson know you've done your research, and bring print-outs of the deals you've found.
What Factors Matter Most When Choosing a New Car Model in 2022?
With so many options on the market, it can be tough to know where to start on your car shopping journey. Here are some essential factors to consider when choosing a new car model in 2022:
Your budget: How much can you afford to spend on a new car?
The purpose of your vehicle: Are you looking for a family vehicle or something more sporty?
Fuel efficiency: With gas prices on the rise, it's more important than ever to choose a car that won't break the bank at the pump.
Your desired features: Do you need a car with GPS navigation, Bluetooth connectivity, or heated front seats?
Your own personal style: What kind of car do you envision yourself driving?
These are not the only characteristics to think about as you search for the perfect new car. But they're an excellent starting point for narrowing down your options.
How Do You Know if You're Getting a Good Deal on a New Car Purchase in 2022?
In August 2022, the average new vehicle sold for $48,301, which was about 11% higher than the previous year. Many factors can influence the price of a new car, such as the model, trim level, and add-ons. That's why it can be challenging to know if you're getting a good deal on a new car purchase.
One way to determine if you're getting your money's worth is to compare the total price of the car to the MSRP. The MSRP is the Manufacturer's Suggested Retail Price, and it's the best starting point for negotiating the price of a new car. As mentioned, Mount Airy Chrysler Dodge Jeep Ram is still selling all of its new models at MSRP (with no premium fees) to help car buyers in an inflationary economy.
You should also compare the total price of the car to similar models in the same class to get an idea of how much you should expect to pay for the car. And remember to factor in any rebates or incentives that may be available, as they can help lower the overall cost of the car.
Are There Any Tax Incentives or Rebates Available for Car Buyers in 2022? 
According to the Internal Revenue Service (IRS), there are a few tax incentives or rebates available for those buying cars in 2022. The federal government offers a $7,500 tax credit for electric vehicles, and many states offer additional incentives for buyers of hybrid or alternative fuel vehicles.
Some manufacturers offer discounts or rebates on specific models that meet certain fuel efficiency standards. However, it's important to check with your local dealership or the IRS to see if any of these incentives or rebates apply to you before making a purchase.
How Can You Finance Your New Car Purchase in 2022?
If you're planning to finance your purchase, you'll want to approach it strategically. Here are five things to know:
You'll need to have a good credit score to qualify for the best interest rates.
You'll need to learn about all your available financing options.
The two most common options are leasing and taking out an auto loan.
Leasing is often the cheaper option in the short term but can be more expensive in the long run.
Taking out an auto loan will usually require a down payment, but it can be the more affordable option if you can get a low interest rate.
Whatever option you choose, remember to do your research and compare offers from multiple lenders before making a decision.
What Are the New Models Available in 2022?
Despite low inventory nationwide, Mount Airy Chrysler Dodge Jeep Ram still has an array of 2022 Chrysler, Dodge, Jeep, Ram, and Fiat models ready to find an owner. Here are a few of the most popular models:
Chrysler Pacifica
The Chrysler Pacifica is widely considered to be the nicest minivan on the market. It comes packed with family-friendly features, including:
A spacious interior that can easily accommodate your whole family
A V6 engine for powerful performance
A 10.1-inch touchscreen display for easy navigation
Apple CarPlay and Android Auto compatibility for seamless smartphone integration
A variety of safety features to keep you and your loved ones safe on the road
The Pacifica is an excellent choice if you're looking for a reliable and spacious minivan to handle wide-ranging terrain.
Dodge Challenger
The Dodge Challenger is a popular sports car that offers many benefits to its drivers. It's known for its powerful engine, stylish design, and comfortable interior. The Challenger is perfect for those who want to enjoy a thrilling driving experience while also having a comfortable place to relax.
The Challenger's engine is powerful and capable of reaching high speeds quickly. This makes it a superb choice for anyone who wants to feel the excitement of driving a sports car. Its stylish design is sure to turn heads while you're on the road, and the comfortable interior ensures you'll be able to enjoy your ride even on long trips.
Jeep Grand Cherokee
The Jeep Grand Cherokee stands out in the SUV market, thanks to its impressive combination of power, versatility, and luxury. For one thing, the Grand Cherokee is incredibly powerful. It comes standard with a 3.6-liter V6 engine that puts out 295 horsepower, and for those who need more oomph, there's an available 5.7-liter V8 engine that produces 390 horsepower. That kind of power can take you anywhere you want to go, whether you're tackling off-road trails or cruising down the highway.
The Grand Cherokee is also highly versatile. It has a roomy interior that can accommodate up to seven passengers, and the rear seats can be folded down to create extra cargo space when needed. Plus, the Jeep's four-wheel-drive system makes it capable of handling any terrain you might encounter.
Finally, the Grand Cherokee is packed with luxury features that make it a comfortable place to spend time. The Uconnect 5 infotainment system includes a 10.1-inch touchscreen display, Bluetooth connectivity, and voice control, while the available Harman Kardon audio system provides stunning sound quality. This model also has heated seats and a heated steering wheel, making it perfect for chilly winter days.
Ram 1500
The Ram 1500 is one of the most popular full-size pickup trucks on the market. It has a lot of features that make it stand out from the competition, including:
A powerful engine that can handle any kind of terrain
A comfortable and spacious interior that can accommodate up to six passengers
An impressive towing capacity that allows you to tow heavy loads with ease
A best-in-class interior and overall design
A range of advanced safety and technology features, including adaptive cruise control, blind spot monitoring, and lane departure warning
An available air suspension system for a smooth ride in any condition
Multiple powertrain options to suit different needs
Fiat 500
The Fiat 500 is a small, stylish car with excellent fuel economy and a fun driving experience. It's perfect for city driving, and its tight turning radius makes it easy to maneuver in tight spaces. The 500 also has many safety features that make it a top-notch choice for drivers who want peace of mind. And it's hard to argue with 26 MPG combined!
Conclusion
Dealerships across the country are struggling with low inventory, which is impacting car buyers through higher vehicle prices. Mount Airy Chrysler Dodge Jeep Ram has kept their prices steady despite the economic conditions, and we have class-leading models waiting for you to drive off the lot! Come by our dealership or give us a call to learn about our financing options and schedule a test drive.