The Fiat Abarth Collection: Ultimate Comfort and Design  
Legacies are started with forethought and they are established through hard work and persistence. Karl Abarth, the famous automobile designer, put his heart into everything he touched, and a new line of Fiat vehicles celebrates his awe-inspiring ingenuity and style. Introducing the all-new Fiat 500 Abarth and Fiat 124 Spider Abarth, otherwise known as "The Scorpionship."
They're mysterious, dark, sleek, and dangerous. The aptly named "Scorpionship" is the induction to the Fiat family of two impressively sleek vehicles dedicated to a man who knew no bounds and understood what it takes to create a vehicle that runs and operates better.
Karl Abarth, an Australian known for his advancements in mechanics and marketing, first designed motorbikes. He began gaining notoriety as a motorbike racer and eventually moved to Italy with the hopes of working on automobiles. And by "work" what he really wanted to do is make automobiles better—that is, faster and lasting. His personal touches to vehicles, known as "upgrades," were so successful he eventually partnered with the Fiat brand where he ended up creating one of their most famous cars, the Fiat 500. When it was created, in 1959, this vehicle was a hit right off, celebrated for its speed, superior handling, and sleek design.
Karl's notoriety lives on in the all-new and "upgraded" 500 Abarth and 124 Spider Abarth. Here are some details on them both: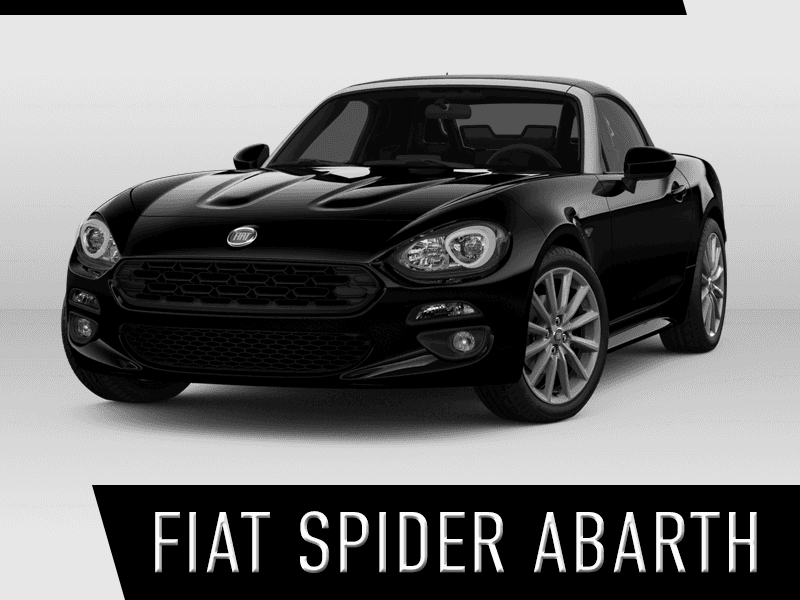 The 500 Abarth
The interior of the new Fiat 500 Abarth is exciting. Every aspect, from the shape and design to the upholstery and technology, is focused around you—the passenger. Some cars like to impress with tricks and gadgets that shimmer and shake, but at the end of the day they do little for you. The 500 offers what you need, what you want, and promises to offer up a good time.
Inside, the Fiat 500 Abarth offers comfortable seating for everyone with side bolsters impeded into the seats to keep you snug and settled while speeding down the road (the heavy-duty six-speed automatic transmission has plenty of zip to it). The high backs to the seats provide even more support and give a sporty, racecar feel.
Under the hood, the 500 is suited with a 160-horsepower, 1.4-liter MultiAir Turbo Engine that packs a punch. Then there's the sleek 17-inch Hyper Black aluminum wheels to take the design a step further. The Fiat 500 Abarth looks and feels powerful, that's for sure.
The 124 Spider Abarth
Inside this Italian roadster, drivers can find the Fiat Connect 7.0 with a 7-inch touchscreen and Bluetooth Audio and Voice Command. Every surface to every inch of the interior is soft, plush, and full of quality. The heated, black leather sporty-seats take comfort to a new level and, just as with the 500, there's an exciting feeling of being in a racecar ready to take off.
The 1.4-liter, six-speed manual transmission offers a smooth, fast drive that has to be experienced to fully grasp. This is beyond having fun. This is truly driving. And the 17-inch Gun Metallic aluminum wheels provide a stark contrast to the soft, smooth shape of the body—an attention to detail surely inspired by the great Karl Abarth himself.
We're excited about the Scorpionship, and as seasoned fans of the Fiat brand, we at Mount Airy Chrysler Dodge Jeep Ram Fiat like to help our customers take care of their Fiat vehicles. Like Karl Abarth, we want your Fiat to last as long as possible.
One problem with keeping up on a Fiat's regular service and maintenance is that a lot of drivers are unsure as to when and what things should be done. For instance, some oil needs changing every 3,000 miles while other types of oil last much longer. Some batteries last up to six years while others are lucky to make half of that. What's great about Mount Airy Chrysler Dodge Jeep Ram Fiat is the professionals in our service department can guide you on all your Fiat's service needs. Not only will they keep you up on when and what needs to be done, but they will also give you tips on how you can keep your Fiat running at its best. Our goal is for you to come in and see us only for those things you can't take care of on your own. By taking the initiative with your Fiat's needs, we can work together to save you money and heartache.
Here are a few important tips for your Fiat from our service department:
Battery Life
There is a bit of leeway on the type of battery you get for your Fiat, but there are specific things that should be done to make it last. The average battery usually lasts as long as four to six years, but this can change depending on how well you take care of your car. Here are a few things you can do to extend your battery's lifespan:
Keep the car out of the elements as often as possible. Cold weather especially wears down your Fiat's battery, so if you have a garage or car cover, put it to use.
Check the electrical connections on your battery once every few weeks. Where your battery connects to the Fiat can begin to erode over time—this can happen with any vehicle. This erosion will eventually eat up and destroy this connection. Simply take a stiff brush and scrub it clean and you are good.
Regularly check the battery's levels of electrolyte. This is commonly forgotten but can be detrimental to your battery's lifespan if not watched. The easiest way is to stop in to Mount Airy Chrysler Dodge Jeep Ram Fiat for a quick check and fill up if necessary.
Lastly, it's a good idea to regularly check the charge of the battery, especially if you have noticed your lights dimming or sluggishness when you start the car. There are kits you can buy to check the charge on your battery, but it is honestly easier to have our technicians give it a look every time you come in for an oil change.
Oil Changes
Speaking of, timely oil changes are crucial to keep your Fiat running as it should. On the other side of that, if the oil is not changed as it should be, major problems can occur. We recommend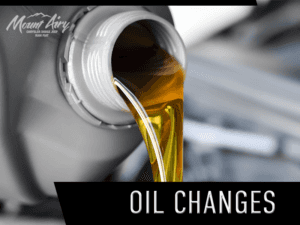 having an oil change every 5,000 miles. However, depending on how you drive, this could change. If you find yourself mostly in stop-and-go traffic, you might consider changing the oil earlier. Then again, if you mostly drive long stretches on the highway, it is possible to go longer before getting that oil changed out. Also, most new Fiat cars use synthetic oil, which lasts longer and works much better than regular oil. Though synthetic costs more (up to three times as much) than regular oil, you don't have to get it changed nearly as often, so the cost can even out. More than likely, your Fiat uses synthetic oil and it will need to be changed around every 5,000 to 7,000 miles. Your best bet is to pop in to Mount Airy Chrysler Dodge Jeep Ram Fiat. After a quick conversation about your driving habits and a look under the hood, our technicians give you the perfect diagnosis.
Windshield Wiper Blades
Similar to finding the best battery type for the Fiat, there are many brands and styles of wiper blades available. The most important thing is knowing how to care for them. You can make your windshield wipers last twice as long if you know a few tricks. Here's what we suggest:
Each time you fill up with gas, take a paper towel and wipe the rubberized underside of your wipers. This will take away any dirt and grime picked up from the road and make the rubber piece last much longer.
In the winter, if you find that your wipers have frozen over, do not use them until all the ice has melted from the underside. Using them when they are coated in ice can crack the rubber and leave them ineffective.
Closely inspect your wipers every six months. This won't take long, but it's important to make sure they are clean and suitable for use. If a rock or piece of glass gets wedged underneath it can leave a permanent scratch on your windshield. Even worse, if you do not realize they are defective and then try and use them while driving in the rain you can run into some even bigger problems.
Tires
Choosing tires for your Fiat can be tricky. Price is definitely a factor, as well as their overall quality. Before you go spending top dollar it's best to check with the professionals. We can guide you towards the best tire for how you drive. Once you do get those new tires, you will need to do a few things regularly in order to keep your rides smooth and free from blowouts: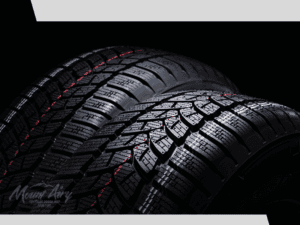 Have our tires rotated every other oil change. By moving the ones in the back to the front and vice versa, you keep the tires from wearing down as easily.
Once a week or so give your tires a quick inspection to make sure there aren't any nails or screws embedded. These can often go unnoticed for days, even weeks, while slowly letting air release.
Check your Fiat's tire pressure every few weeks. If you notice drastic changes in weather, it is a good idea to go ahead and check them as well. The preferred inflation pressure is usually listed on the side of the tire, but our technicians can tell you what's best as well.
Whether you are interested in learning more about the new Abarth 500 and 124 Spider models, or you feel like testing out any of our new or used Fiat models—and we do have plenty—we are happy to help you out. Stop in and see us at Mount Airy Chrysler Dodge Jeep Ram Fiat today.
-Andrae Bergeron