Men Their Sport Cars, and The Women Who Love Them (Top 5 Films Featuring the Dodge Charger)
It's no secret that men love fast cars and women adore the men who drive them! When it comes to speed and acceleration, it's all about the cool factor. Men love the thrill of being behind the wheel of a car that can speed in and out of lanes and zoom past other vehicles.
Mount Airy Chrysler Dodge Jeep Ram, located in Mount Airy, North Carolina has several Dodge vehicles on the lot.  The Dodge Charger is a favorite of the Mount Airy Chrysler Dodge Staff! In a town where sharp turns and uphill mountains are the main driving routines, the thrill of speed is even more exciting. With the Dodge Charger's 3.6 liter V6 cylinder engine and 292 horsepower, this vehicle is equipped to move! The Dodge Charger has an 8 speed automatic transmission and 260 lb-ft to dominate all those uphill and downhill piercing turns.
Fast cars with speed and acceleration is a world of excitement that Dodge has presented for over half a century!  In 1965 Dodge presented the 1966 Dodge Charger. Dodge wanted to present a vehicle that would appeal to a younger audience and that would impress everyone with it's sexy look. By creating a fastback vehicle similar to the Coronet vehicle they had a hit — it proved to be one of their most popular models ever.  The Dodge Charger was featured in main action-packed car chasing movies.
1.      Dirty Mary Crazy Larry (1974)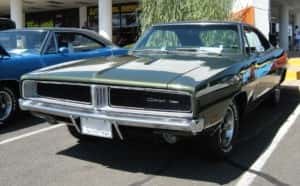 Larry is an aspiring NASCAR driver who goes to the extreme to pursue his dreams. Larry and his buddy and mechanic, Deke rob a grocery store to get the money they need to get a racing vehicle. After robbing the grocery store, the chase is on to run from the police. The two guys gear up for the chase and a third person surprisingly joins along. It's Mary! Mary has the hots for Larry and loves his driving style but Larry is determining to ditch her. With there decked out 1969 Dodge Charger, the chase is on! 
2.      The Fast and the Furious (2001)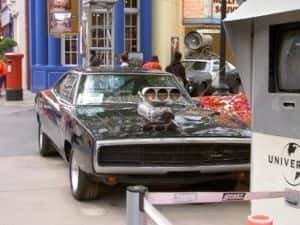 Dominic Toretto is a thrill-getting street racer! He lives for adrenaline and his fans go wild when he is behind the wheel. Dom's opponent is crazy and he decides to take the new street racer, Brian, under his wing. But Dom isn't the only one who takes an interest in the new comer, his sister, Mia has a crush. In the high speed races and chases of the street, Dom drives his father's 1970 Dodge Charger R/T. In the street racing game, its all about taking someone down, hijacking vehicles, and living on corrupted funds. That's who Brian is hanging around, he's an undercover cop!
3.      Death Proof (2007)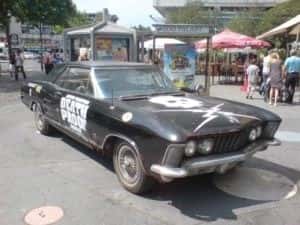 Three girls are fired up to take a trip to Lake LBJ for a girl's getaway weekend. Along the way they meet a former Hollywood stuntman, Mike. Mike enjoys taking women on unexpected deadly drives. He drives a souped up 1969 Dodge Charger. Mike purposely wrecks the car, leaving his dates in a pile of bodies and he walks away with a grin. But he is about to get what's coming for him when he messing with the wrong group of girls.
4.      Bullitt (1968)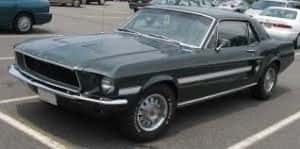 Frank Bullit is assigned by the senator to watch the key witness in a major crime investigation. The Senator is fully prepared to take down the mob boss with the testimony of the witness. But the witness happens to be the mob boss's hasty brother. Everything is in order with Bullit protecting the witness, until two mob hitmen come for blood. Bullit investigates and follows the trail all while one of the most famous car chases is underway. The vehicle that could save the day is the classic high-speed, 1968 Dodge Charger.
5.      Christine  (1983)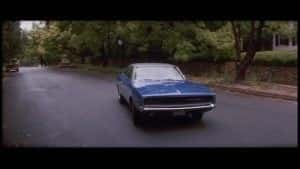 Arnie an unpopular fellow, falls in love with a 1958 Plymouth Fury. He's obsession for the vehicle going way beyond normal making his girlfriend and friend, Dennis worried. Arnie names his beloved vehicle, Christine. Christine chases down a 1968 Dodge Charger. The bully of the town, Buddy vandalizes Christine and everything is down hill. The vehicle is restored to perfect condition but revenge is on the table. Arnie and Christine set to kill Buddy and his friends. It's time for Dennis and Arnie's girlfriend to set in.
Dodge Charger Models
The Dodge Charger vehicle featured in these five famous films contain the second generation Chargers. These vehicles are from 1968-1970.
The first generation Charger is the 1966-1967 Dodge Charger. This is a one of a kind! This vehicle was the new design that Dodge presented to give customers a vehicle with speed and style. The Dodge Charger featured:
Two-door Fastback Roof
Torsion Bars
203.6 Inches Long
1117 Inch Wheelbase
Convex Grille
Hidden Headlights
The 1970 Dodge Charger was apart of the second generation Charger. Edmunds calls this second generation, "The Charger everyone thinks about when they think about Chargers." The 1970 Dodge Charger features:
208 inch vehicle
Speedometer in 2-mph Increments
375 Horsepower
440 V8 Engine
Today's Dodge Charger
The sixth generation Dodger Charger is still a popular vehicle. The vehicle 2016 and 2017 Dodge Charger vehicle has a whole new design but is still embraces the Dodge Charger style that fans love.  The 2016 Dodge Charger features:
8 Speed Automatic Transmission
292 Horsepower at 6,350 RPM
3.6 Liter V6 Cylinder Engine
260 LB-FT at 4,800 RPM
 Aluminum Wheels
Remote Trunk Release
Keyless Entry
Steering Wheels
To take a spin in the 2016 Dodge Charger, come to Mount Airy Chrysler Dodge Jeep Ram. On the lot, there are several different Dodge vehicles and styles. Call (888) 486-2718 for more information or to schedule an appointment.
By: Grayson Collins
CCP Web Design
Content Manager