Car Buying for Novices
The Long-Term Plan Vs. The Short-Term Savings
(Don't remain in the dark when purchasing a new car.)

Let Mount Airy Chrysler Dodge Jeep Ram help you with all your financial needs.
IT'S THAT TIME OF THE YEAR AGAIN
Time to purchase all those holiday presents for loved ones.
Time to reflect on the year gone by.
Time to ponder next year's goals.
Time to reward yourself with a brand-new vehicle from Mount Airy Chrysler Dodge Jeep Ram.
END OF THE YEAR CAR BUYING OFFERS A TON OF OPTIONS
Do you purchase a brand-new 2017 model, say a 2017 Chrysler Sedan or a 2017 Ram 1500 from your pals at Mount Airy Chrysler Dodge Jeep Ram?


OR
Do you save some of your hard-earned coin and take advantage of the great prices on brand-new 2016 models, say a 2016 Dodge Challenger or a 2016 Jeep Cherokee?


Whatever (and whenever) you choose to purchase a vehicle from Mount Airy Chrysler Dodge Jeep Ram, you need to keep in mind both the short-term costs of buying a car (the car loan) and, arguably more important, the long-term financial costs (warranties,wear and tear).
If you're like 105% of the population, you dread the extended warranty up selling that is common when purchasing an item that will inevitably need fixing. You don't want to spend hundreds of dollars to extend the life of your new stainless steel fridge or your new computer. The sticker shock clouds the potential long-term savings.
Similarly,car buyers tend to walk into the shop looking for the best deals on the dreaded car loan. But in doing so, they can easily neglect and pass over the value of extended warranties and the overall financial impact this vehicle will have on their fiscal livelihood.
Whether you are a millennial just starting out financially or in a more mature financial situation, there are some basic facts about the cost of car buying that must be considered before you visit Mount Airy Chrysler Dodge Jeep Ram Fiat.
CAR LOANS: Shorter is Better
As someone who has financed my family's last two vehicles with 6-year loans in order to "save" money each month, I can attest to car-buying ignorance. Like many professionals trying to lower monthly bills, I was tempted by the lower cost per month that loans over the traditional five-year loan offered.
What I knew, but failed to really contemplate, was that the interest I would be paying over that extended year would negate a nice chunk of my monthly savings. Never again.
CAR LOAN NUGGETS

In 2015, more than 70% of new cars were purchased with loans that were longer than the traditional 5-year (60 month) loan.
The average car loan lasts 67 months. For perspective, the average car loan in the 1970's was right around 36 months.
Interest rates tend to rise with each additional year of the loan, eating into the savings you thought you were rejoicing in each month with the lower average monthly payment.
The average dollar figure for car loans (new vehicles) is around $30,000.
Barely 10% of car buyers qualify for a zero-rate loan.
So why are shorter-term loans the more prudent option?
For starters, you want to avoid negative equity. Let's say you want to trade in your vehicle before your loan is paid for. Now, you shouldn't do this…ever. The longer you keep your car, the better. Years of not having a car loan will offset the declining depreciation. But for some reason you decide to trade in your car with an existing loan still on the books.
The longer the loan is, the less equity you will have. It's simple math. Plus, 20% of the average car's value is gone, kaput, vanished without a trace the minute you leave the dealership's lot. Considering $33,000 is the average price for a new car, we are not discussing chump change here.
CAR OWNERSHIP: Longer is Better
Again,speaking basic math here, the longer you own your car, the more long-term savings you will incur. For some, when the car loan is paid off, the love affair with the vehicle is lost. The driver's eyes begin to wander from the trusted, reliable vehicle parked in the driveway to the younger, more attractive models idling at the dealership. As much as Mount Airy Chrysler Dodge Jeep Ram would love your return business, holding off this urge for a new vehicle is the fiscally responsible move to make. Rather than a divorce, a long-term relationship with your vehicle will put more money in your pockets. BY YEAR 10 OF THE RELATIONSHIP, YOUR VEHICLE'S DEPRECIATION RATE WILL MOST LIKELY BE NEGLIGIBLE.
But you now you have another financial decision to ponder.
Do I extend the dealership's warranty to protect my long-term investment? Car buyers are a curious bunch. We want lower monthly payments (and are willing to spend more over the loan's life to achieve this) and a reliable, durable vehicle. But, one way to extend a vehicle's life is to pay for it by extending the dealership's original warranty.
HOW DO EXTENDED WARRANTIES WORK?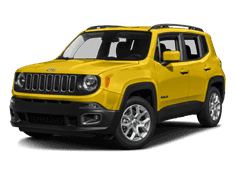 Extended warranties may be purchased at the sale of the new vehicle with the dealership. The reliable staff at Mount Airy Chrysler Dodge Jeep Ram would be more than glad to walk you through this process. Extended warranties may also be purchased from a third-party provider. As the case for any purchase, if you take this route, be certain you do your research. Extended warranties do not have to be purchased when you buy your car. You may wait until the dealership's original warranty is near the ending date to start this process.
Extended warranties are your car's safety net if you plan, as advised, to stay married to your vehicle beyond the life of the car loan and beyond the life of the original dealership warranty. They exist to help you reduce the risk of expensive repairs that can cripple a monthly budget.
There are different types of extended warranties to fit your vehicle's needs.
Comprehensive bumper-to-bumper coverage.
Coverage for specific components of your vehicle.
Things to consider:
Most extended warranties range between 3-5 years.
Many extended warranties provide coverage for rental cars and towing expenses.
Coming back to lowering your overall cost of your vehicle, if you decide to purchase an extended warranty when you purchase your car, consider paying for it separately.
Rolling it into the car loan's value means you will be paying interest on the extended warranty. Every dollar counts.
An interesting psychological element to extended warranties is that research shows those who do have extended warranties are more apt to get maintenance and repairs done on the car than those who do not have an extended warranty. Common sense, really. You paid for something, so why not use it? And using the warranty improves the condition of your vehicle.
FACTORS TO CONSIDER WHEN IT COMES TO LONG-TERM WARRANTIES.
Tailor your extended warranty to the needs of your vehicle. Extended warranties do not come in one-size fits all. Take advantage of the variety of coverage out there.
Modern day vehicles come with all kind of technological, computerized features. Repairing these is not cheap. An extended warranty beyond your vehicle's original warranty can help dampen the blow when there is a problem with your vehicle's wiring, technology, or computerized equipment.
Do the research. Read the fine print.Know what your prospective extended warranties cover and what they do not. Ask for an "exclusion list" first. This list sets the parameters for what is covered and what is not.
Be weary of third-party providers who solicit your business via mail. The Better Business Bureau has reported countless scams where customers are not allowed to view the policy until it has been mailed to them – a policy that won't be sent via mail until it has already been purchased from said third-party provider.
Extended warranties are valuable safety nets for busy families on the run, commuters who travel to work from great distances,and used car owners who want to protect their investment.
Be kind to your wallet and consider all the options. The fine ladies and gents at Mount Airy Chrysler Dodge Jeep Ram would be more than happy to sit with you and find the extended warranty that is best for you.
Call us at 888 486-2718 today.
Chris Folk