Spend the 4th of July in a Sporty New Fiat
When Fiat began to reinvent itself ten or so years ago, the little sporty cars looked cool and fun to drive. Now, the all-new 2017 Fiat finds itself as an established part of American culture, showing up in film, commercials, and its emblem and car shape recognizable by the masses. And in terms of performance, safety, and comfort, the Fiat has only progressed over the years. So if you're looking for a zippy, fun drive this 4th of July, come to Mount Airy Chrysler Dodge Jeep Ram Fiat today to take one for a spin.

The 4th of July is more fun when you have a cool car to drive. A national day of joyrides, picnics in the park, and peering through the sunroof at the fireworks just isn't as exciting in an old clunker. So here are five reasons to spend this Independence Day in a new Fiat:
1.      Great Fuel Economy.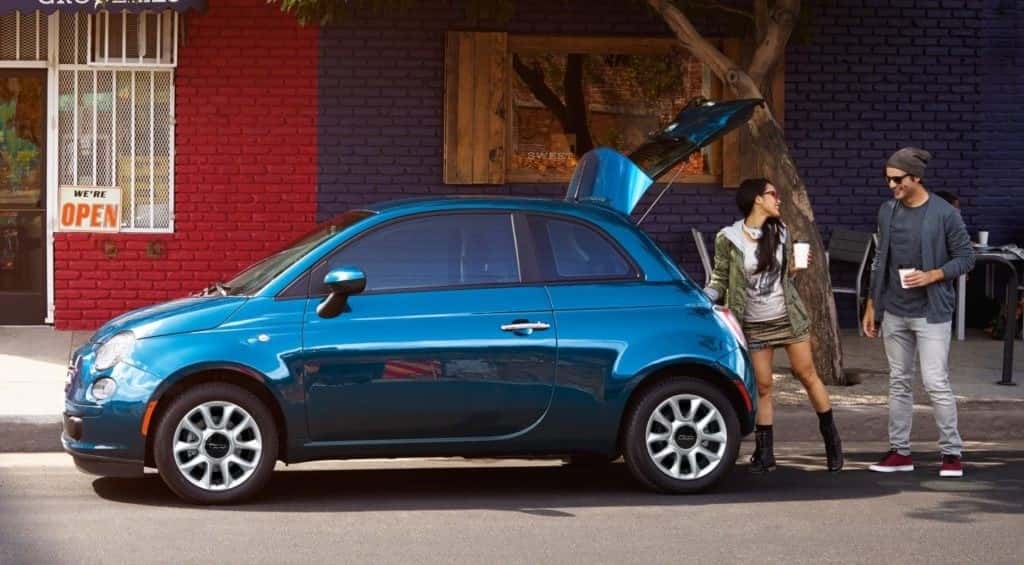 If you have to do a little traveling this 4th of July, save some gas money and drive in style. There are two engine options with the new Fiat. A 5-speed, 1.4-liter engine comes standard, or drivers can opt for a turbocharged version of the same. Both allow for great gas mileage, offering around 30 mpg in the city and up to 40 mpg on the highway.
Some car critics have noted the Fiat does not have as good fuel economy as a few other compact cars, like the Honda Fit and Chevy Spark, which can both hit in the upper 30s in the city and closer to 50 mpg on the highway. And though these two tiny cars do save a little more fuel than the Fiat, drivers have to consider if they are actually worth it. Sure, less trips to the gas station is always a plus, but when you look at the full package the Fiat offers compared to what the others bring to the table, there really is no comparison. Simply put, the Fiat's charm and performance outweigh any other compact car, and if you have to lose a few miles per gallon for a better driving and better looking car, I say so be it. Plus, when driving a compact car that naturally gets better gas mileage than just about any other type of vehicle, do you really notice a difference in a few measly miles per gallon anyways?
2.      High-End Features.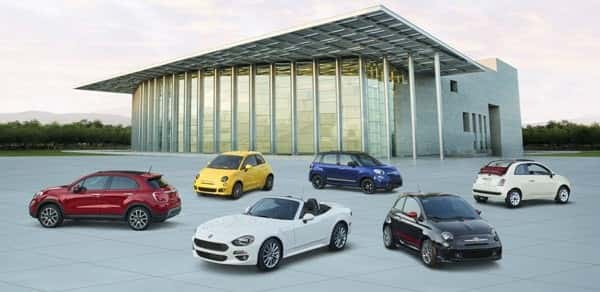 What's great about Fiat is that there are so many variations to choose from. First, you have three versions of the car to decide between: Pop, Lounge, and Abarth. With each of these three you can choose to have a three-door hatchback or a two-door Cabrio. And, if you and your friends feel like opening up the hatchback to enjoy the 4th of July festivities, there are many fun add-ons and variations in features to pick from to keep everyone entertained.
Let's begin with the Pop . This is Fiat's base level vehicle, but there is nothing basic about it. It comes with 15-inch painted aluminum wheels, Bluetooth streaming audio, hands-free calling, and power windows, air conditioning, cruise control, etc. The Pop also comes in a sport trim level, which has 16-inch wheels and a sleeker, more aerodynamic body shape.
The Lounge is next in the progression and has a little more to offer. This Fiat comes with all the base-level perks (15-inch wheels, power everything, Bluetooth, etc.) plus a 7.0-inch LCD display screen, a fixed glass roof (perfect for watching fireworks!), chrome accents throughout the interior and exterior, and a leather-wrapped steering wheel.
Finally, the best of the best, the Abarth Fiat. This high-end version comes with a turbocharged engine, an upgrade in suspension, 16-inch black alloy wheels, and a slew of safety features.
Once you decide on which Fiat you want, there are even more features to choose from. For example, there are 15 interior and exterior colors, and over 40 extra accessories to look through and add on.
3.      Comfort and Quality.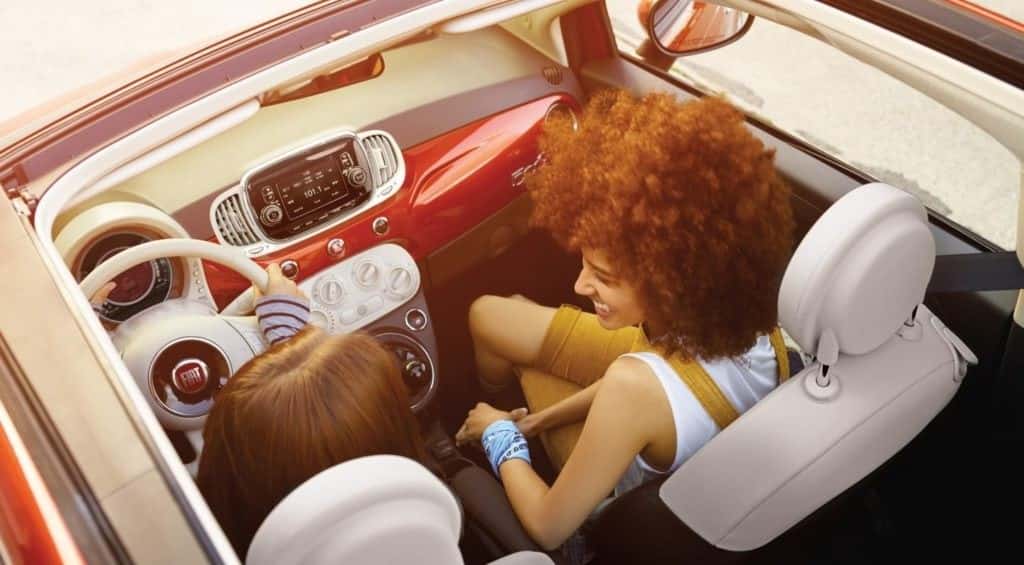 Looking and feeling good are a big part of the 4th of July holiday. On this day we like to enjoy comfort food, wear comfy clothing, and gather with friends and family. And there is no other car that promotes such a way of life than the Fiat. Beyond its numerous features and configurations, comfort and quality are ranked pretty high as well.
Even though the Fiat is one of the smallest cars made (except for maybe the Smart car), it does an incredible job at producing a roomy interior. The front seats are well cushioned and there is plenty of legroom without having to move the passenger and driver seats back too far. Due to the Fiat's boxy shape there is also enough wiggle room. Head and shoulders can move back and forth freely so that, no matter where you sit, you are comfortable. The seats in the back are smaller and therefore do not fit adults quite as comfortably as up front. Honestly, the back is best used as a loading bay, a perfect set up to carry groceries and luggage. Or, better yet, a box full of fireworks!
4.      Safety.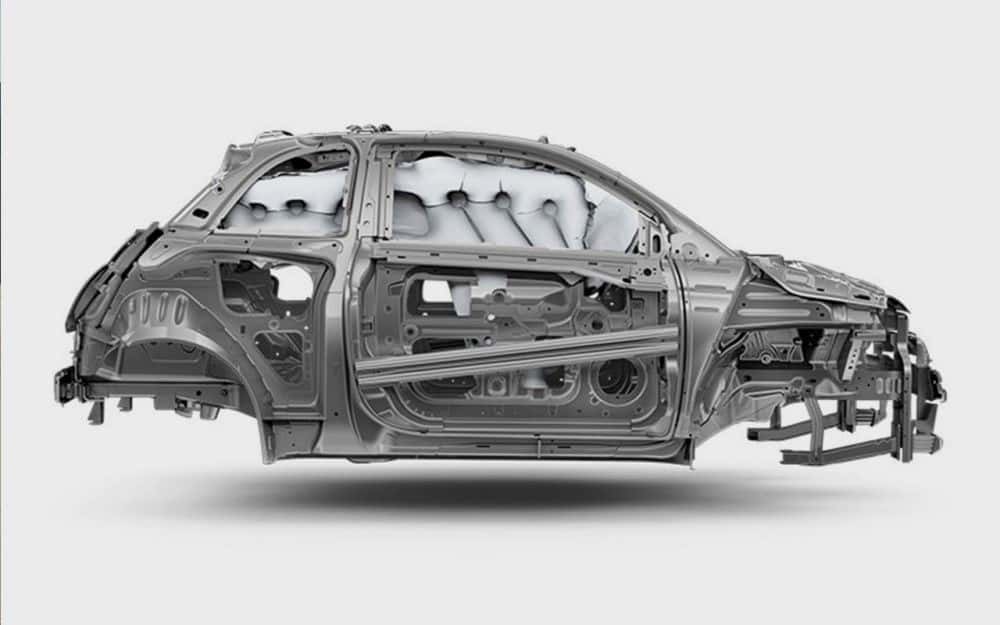 The Insurance Institute for Highway Safety gives the Fiat a perfect safety score for all areas of the vehicle, except the front where there was some small overlap during crash tests. One of the best safety features on the Fiat though is how it positions its passengers. Up front, both seats sit upright allowing full view of the road ahead. And the Fiat's quick response and nimble movements on the road make it feel much larger than what the car actually is. This makes parking and maneuvering in tight spaces easier than most other compact cars. All Fiats come standard with dual front, side, and curtain airbags. There is also a driver's side knee airbag, plus all the newest electronic safety features: anti-lock brakes, stability and traction control, a hill-hold feature, and much more.
Safety features are important in a vehicle, especially when driving on such a busy day as the 4th of July. There will be a lot of people on the road and making sure your car has all the modern safety bells and whistles is essential. And the new Fiat has you covered.
5.      Surprising Performance.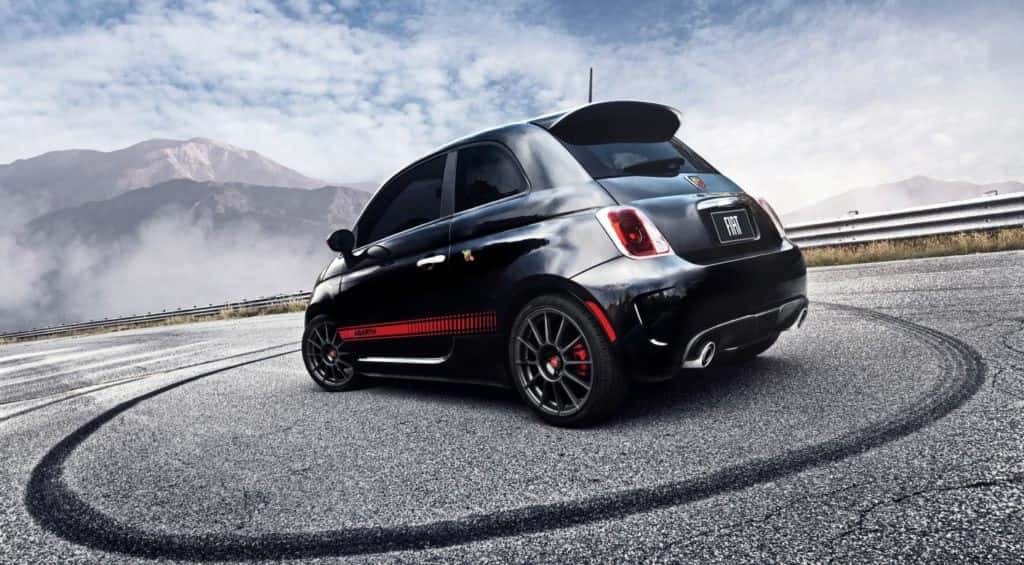 In order to offer superior performance without losing good fuel economy, the Fiat likes to stick with a 4-cylinder engine. Because of this, it is recommended to opt for the turbocharged version. This adds a lot more pep, but you still get that great gas mileage. Not to say the turbocharge will turn your Fiat into a racecar (0 to 60 can take up to 10 seconds), but it definitely does not lag behind. As a matter of fact, the Fiat turbocharged might be the fastest 4-cylinder compact car.
When you combine it all, you can see how great the Fiat performs. Its expert suspension and response time, combined with a tough 1.4-liter engine and 15- or 16-inch wheelbase offer a truly zippy ride that is controlled and safe. The biggest difference between the Fiat and other compact cars is that you can feel the authenticity in a Fiat. It never feels as though you are driving an oversized plastic toy down the road. It feels more like a small, supped-up tank with incredible gas mileage than anything else.
There are plenty more reasons than listed here to own and drive a new Fiat this Independence Day. Come on over and see us at Mount Airy Chrysler Dodge Jeep Ram Fiat today and let us show you what all the Fiat fuss is about. And have a wonderful 4th of July in your brand new turbocharged Fiat!
-Andrae Bergeron