2015 Dodge Durango: Where Ruggedness and Sophistication Meet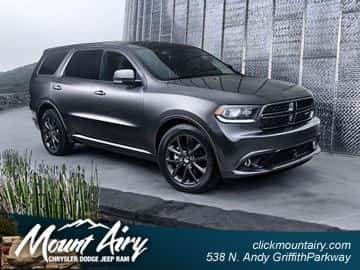 When Dodge first came out with the Durango, over fifteen years ago, its body-on-frame construction was modeled after the Dakota truck. The Durango was a truck/SUV crossover that won over drivers with its rugged demeanor and semi-sporty shape. Over the years the Dodge Durango made slight alterations to design and construction, but it never lost its toughness. Today's 2015 Dodge Durango model, however, has managed to combine its hardy physique with a touch of something more refined and sophisticated, creating a furrowed luxury difficult to find anywhere else.
The 2015 Dodge Durango is created from the very same architecture of the Mercedes GL-Class and M-Class, as well as the Jeep Grand Cherokee — this is where high performance meets luxury and comfort, making the new Dodge Durango truly a unique combination, something you have to experience.
Under the hood, the Durango carries either a speedy V-6 engine or a substantial HEMI V-8. Both engines are offered in all-wheel-drive, and both are more than capable to handle heavy tow-loads and easy traction through rough terrain. And, to be sure and not drain the tank, the Durango comes with Fuel Saver Technology— a torque-based system that manages to deactivate cylinders when they are not needed without hindering performance. It is this type of innovative thinking that can be found at every turn in the new Durango, keeping drivers very happy.
Inside the new Dodge Durango feels less like a truck than any of the models previous and more like the cabin of a more luxurious, higher-class vehicle. Surfaces are soft and flow from corner to corner, while the leather upholstery, along with the white trim rings on the dials, sets off a tasteful minimalism in color. And the superior placement and design of the seats and armrests allow for optimum comfort.
Please call your local Dodge Dealership in Mount Airy for a test drive.  Mount Airy Chrysler Dodge Jeep Ram is just a few minutes away from Winston-Salem and also convenient to Galax VA.  If you live near Ashburn VA the Mount Airy CDJR Dealership is only 30 minutes away.  Give us a call and we will have your Dodge waiting on you at the door.
–Andrae Bergeron